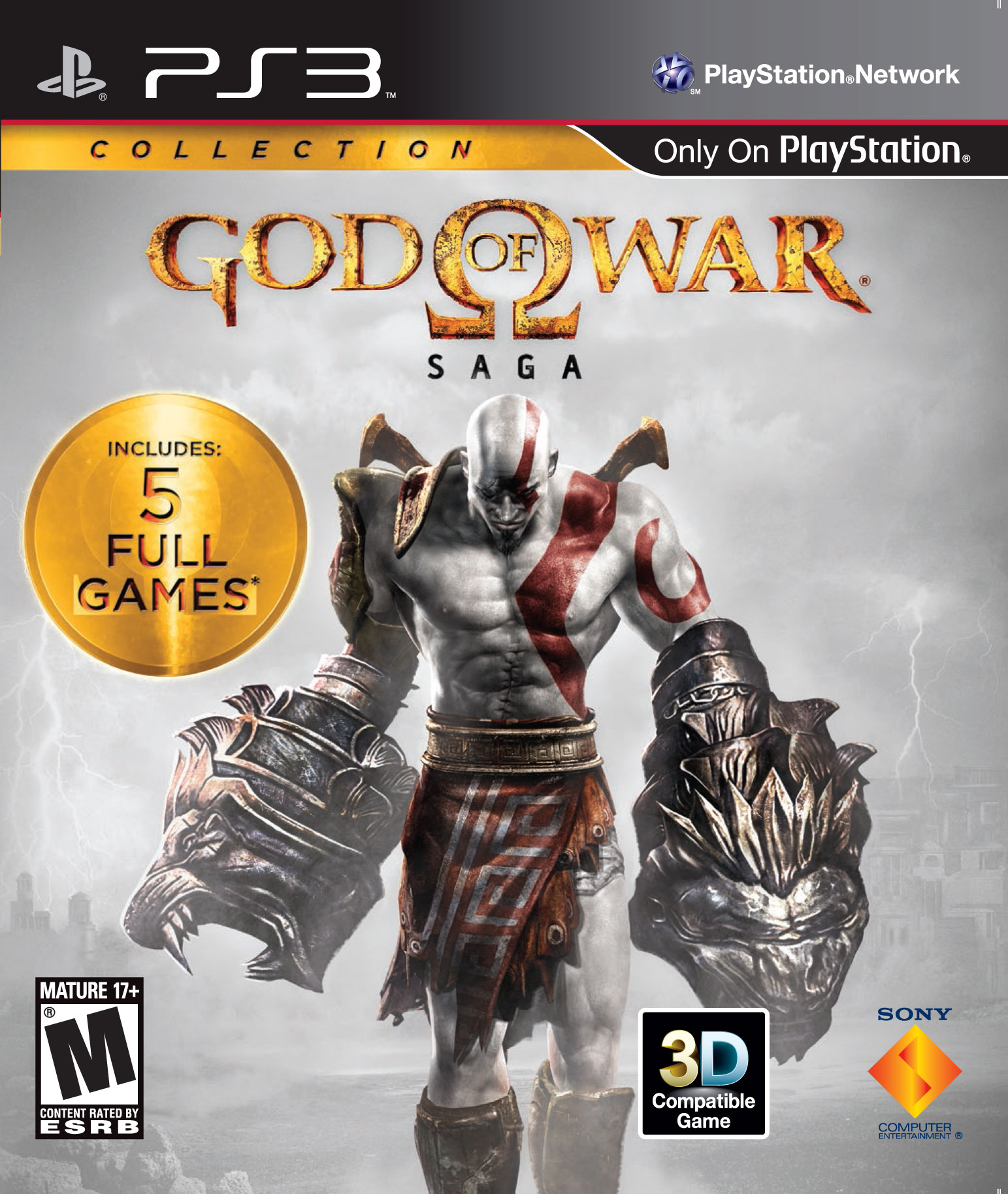 Another quick God of War review before God of War: Ascension comes out, this time of last year's God of War Saga, one of the first in Sony's new Collection series. This review will be short, not because the collection is bad, but because it's a collection of games I have already reviewed.
God of War Saga is a new God of War collection that collects
God of War Collection
(which collects
I
and
II
),
God of War III
, and
God of War Origins Collection
(which collects
Chains of Olympus
and
Ghost of Sparta
). This means you get 5 games for the price of one, making it possibly one of the best gaming deals you could ever have. Unfortunately, there is a catch: Yes, you do get 1 amazing game and 2 amazing collections of 2 games in a single package, which would be awesome except for the fact that Origins Collection is available via download. On a code. With an expiration date (3/31/13 for future reference). My beef is, if you're going to go through the effort to do this, why not go the whole way and put all of them on-disc? There's already a thing in the middle to hold another disc, so why isn't it double-sided? Well, you see Saga advertises that it has "Exclusive Bonus Content", which it turns out is a Directors Live Featurette (you're welcome) that comes with the download for Origins Collection. I know Sony is trying to make a profit off of new game sales, but why not have the
Featurette
be a stand-alone download code instead if they wanted to include one (aside from the one for a free month of PlayStation +)? The voucher doesn't even tell you that the video is even included, which may lead those that already have Origins Collection to miss the opportunity to grab it. *End of rant*
Despite that upset, this is probably one of the better Collections out there. It is a great bundle, and I encourage those who have not yet played any of the God of War games (and are of the right age) to pick it up. I don't know how God of War: Ascension will turn out yet, but if you don't have a PS3 yet and want to experience God of War, there is a special bundles that includes the system, Ascension, and Saga, which seems like a great deal to me (6 games at once!). If you already have a PS3 and want to play the games, but wish to buy it used or want everything physically, I would tell you to also drop some extra cash on the physical Origins Collection. Trust me, you will get your money's worth.
Now to wait for an HD re-release of this thing.